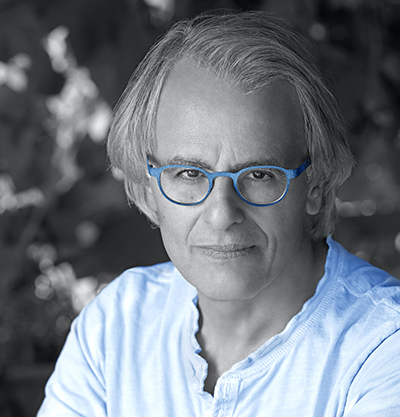 Born in Israel to Immigrants from Yemen and currently living in New York City, Zion Ozeri is one of the world's leading photographers exploring the Jewish experience.
Raised in Israel during a period of mass immigration, he interacted with many diverse cultures. This unique background gives him a cross-culture perspective that suffuses his work. He graduated from the Fashion Institute of Technology, as well as Pratt Institute, both in New York City. His photographs have appeared in The New York Times, Newsweek, The Jerusalem Report, Moment, the Middle East Insight, The Economist, and many other publications.
His work has been exhibited in the Israel Museum in Jerusalem, ANU, the Museum of the Jewish People in Tel Aviv, The Spertus Museum in Chicago, The Museum of Jewish Heritage in New York, Centro Cultural Recoleta in Buenos Aires, the 92nd Street Y in New York, the Skriball Museum in Los Angeles, The Jewish Museum and many other museums & galleries.
Ozeri published a few books including The Jewish World Family Haggadah, (Simon & Schuster, 2005), a coffee table book, The Jews of Yemen, The Last Generation, (Keter, Jerusalem, 2005), as well as, Pictures Tell: A Passover Haggadah, Gefen Publishing, 2022. Ozeri won a Simon Rockower Award for Excellence in Jewish Journalism in 2004 and is the recipient of the Covenant award for 2013.
He founded The Jewish Lens curriculum & project in 2004, which is now offered through ANU, The Museum of The Jewish People, Tel Aviv, Israel. In addition, Ozeri founded, and is the creative director of the "DiverCity Lens", a curriculum and program, implemented since 2010, in NYC public schools, through NYC Dept. of Education. I addition Ozeri launched in 2018, "WithIn the Image", an Early Childhood project, through Paradigm in Chicago.

www.ZionOzeri.com
www.JewishLens.org
www.DiverCityLens.org
Zion Ozeri Portrait; by Michael Priest